/

Analysis: Understanding the ''vanlife'' craze!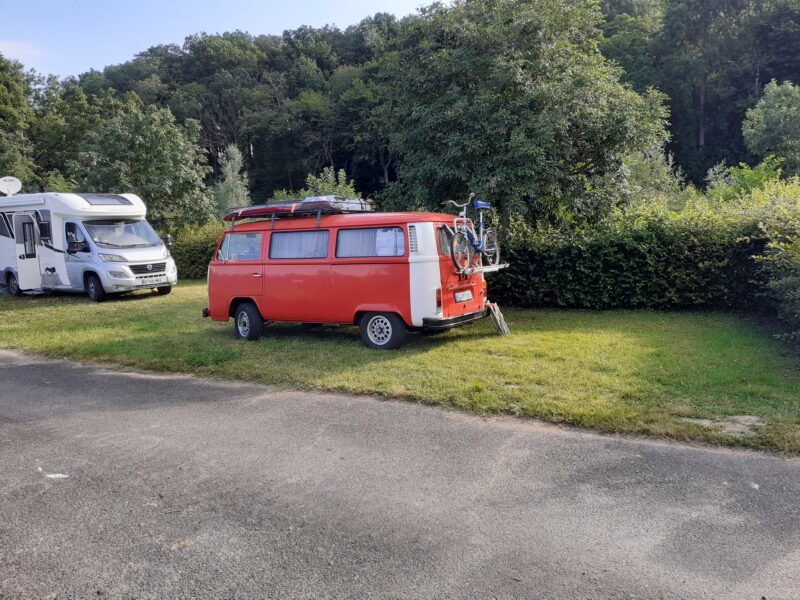 Analysis: Understanding the ''vanlife'' craze!
Travelling in a van is the choice of many tourists. Some choose this option for a weekend or holiday, others go on an adventure for an indefinite period. European tourists are looking for a change of scenery, they want to discover new regions and travel close to nature. From the latest models of Volkswagen California to the retro campervans of the 1970s, there is a growing diversity of recreational vehicles on the roads of Europe. 
Where do they stay? What are their expectations? Discover the CAMPING-CAR PARK analysis on the vanlife craze:
1- Van travel: the ''Vanlife'' mindset:
Vandwellers are seeking freedom and discovery. They want to travel differently, break the routine and get back to basics. 
''Vanlifers'' share a mindset, a philosophy… that we have summarised in these few points:
Freedom: 
The key word of vanlife is FREEDOM. While travelling in a van, tourists can improvise, adapt their itinerary to their desires and travel at their own pace. Discovering a region in a van means taking the time to observe the landscape, have lunch wherever one likes, take a break in the forest or stop to visit a village, etc. In a nutshell: to be able to discover all the points of interest in a region according to one's wishes!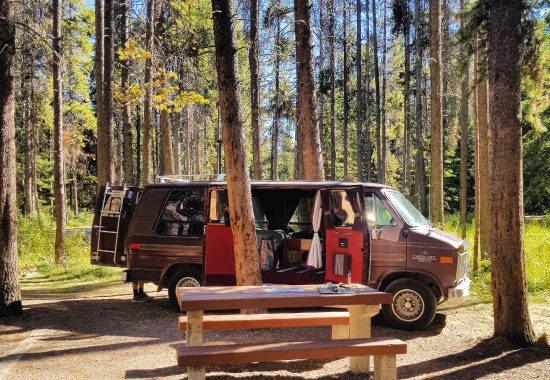 Regulations: 
Travelling by van also means checking the parking regulations. Unlike what some people think, a campervan cannot be parked just anywhere: wild camping is prohibited! A small van (less than 2m high) can be parked like a car during the day, but must be parked overnight in a place that allows it. Vandwellers must find out about parking times, overnight rates, permissions and prohibitions on site, waste disposal points etc.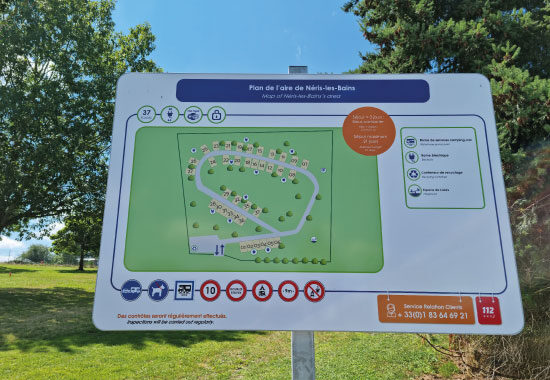 Budget : 
One of the great advantages of living in a van is the low cost of overnight stays! As it is a real house on wheels, the accommodation only takes up a small part of the budget for vandwellers, hence its success! The expense is greatly reduced by staying in dedicated campervan stopovers or campsites, or even nonexistent in some spots where overnight parking is free. This leaves more budget for daily spendings and activities. According to a recent CAMPING-CAR PARK study, itinerant tourists spend an average of 44€ per day on local economic actors and 12€ on accommodation.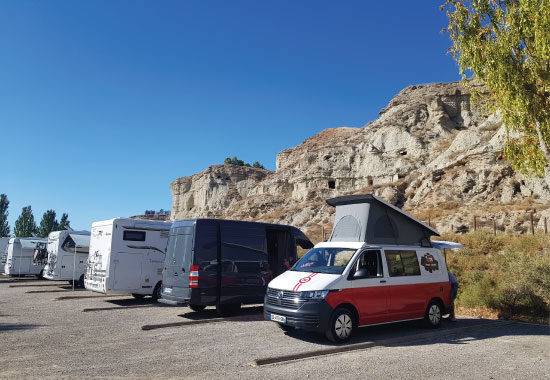 Nature: 
Travelling in a van allows tourists to live close to nature. Far from the comfort of a hotel, they will spend the night in the middle of nature, discover the hiking trails, learn about the surrounding heritage, appreciate the calm of the place and enjoy the landscapes. These are simple moments that enable them to refocus on the essentials!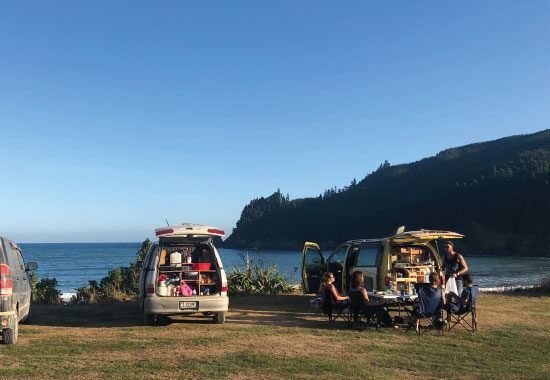 2- Expectations and needs of vanlifers:
Van travel requires organisation. Some vans, less equipped than motorhomes, need to make more frequent stops to access the essential services of daily life: finding water, emptying waste water, washing clothes, finding sanitary facilities… and sleeping where authorised. 
Here is a (non-exhaustive) list of the needs of vandwellers: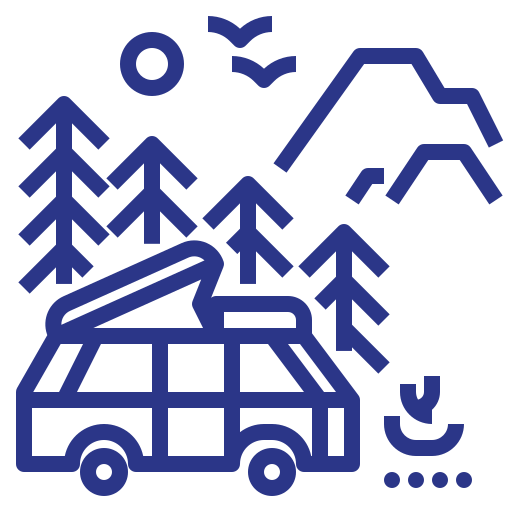 Choosing a spot: 
Choosing a spot where to spend the night is an important step during a road trip. Several criteria should be taken into account: find a site that is accessible and adapted to your vehicle, stabilised and spacious, find out about the services available such as toilets, access to water and electricity, etc. It is also about choosing an environment that corresponds to one's desires: in the city, near shops and tourist sites or in nature.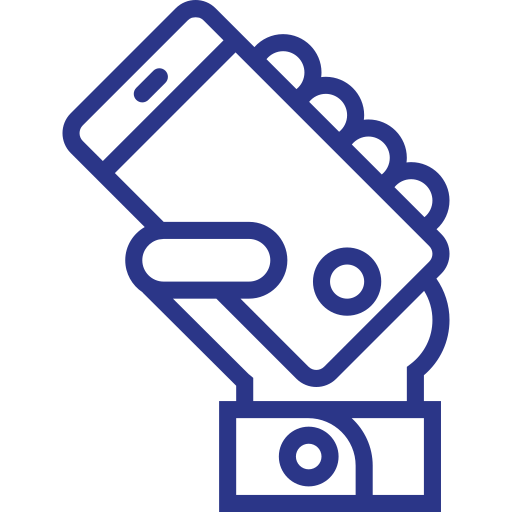 Practical applications:
Some plan their road trip in advance, but others travel from day to day. According to a recent CAMPING-CAR PARK survey, 54% of vanlifers go on an adventure without knowing in advance where they will stop and park for the night. Whatever their plans, these tourists need a mobile application that lists as much useful information as possible to travel in a van with peace of mind: where to sleep, find water and sanitary facilities, nearby activities, etc. Among the most popular applications for planning a road trip are Park4Night, CamperContact, or the recent Roadsurfer Spots and Spot on Travel. 
On the CAMPING-CAR PARK mobile application, itinerant tourists can check the availability of the motorhome stopovers in real time and book their pitch. Those who do not travel with a self-contained van can search for ''Camping de mon Village'' in the network and easily access the municipal campsites and the services available. A new mobile application dedicated to vans will soon complete our offer.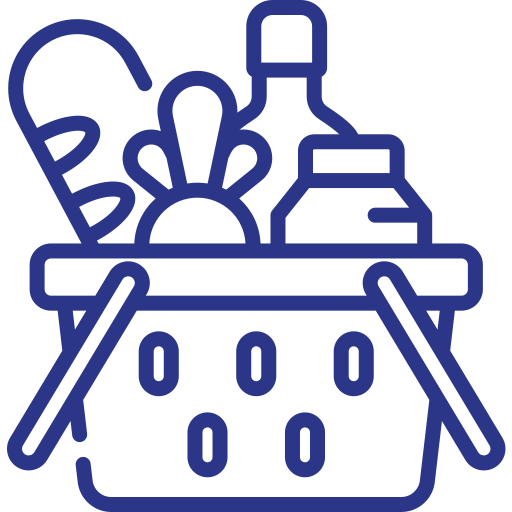 Food:
As a general rule, the vans have been optimally equipped, with little interior space and storage, including the kitchen! A regular supply of food is therefore necessary during the trip. Travellers will go to the local shopkeepers and farmers, to the market, to a restaurant and taste the local specialities!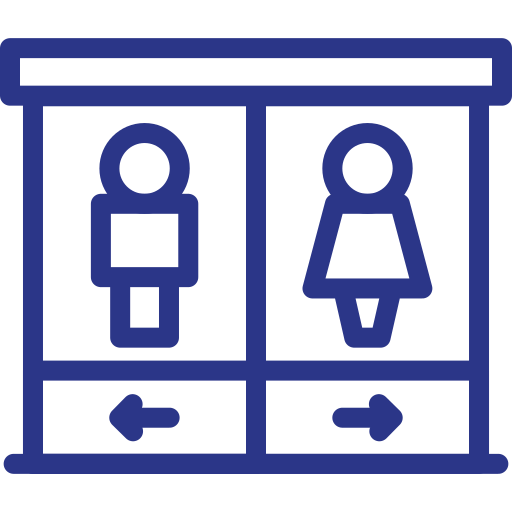 Access to sanitary facilities:
Access to sanitary facilities, showers and water supply is one of the most important issues for a vandweller. Supplies are limited when travelling in a van and daily things like doing the dishes, brushing teeth or washing up have to be anticipated. Municipal campsites are very often used by these tourists to get water and access to sanitary facilities (toilets and showers) at a lower cost.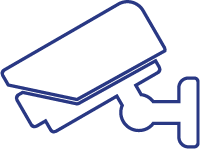 Safety: 
However, freedom should not mean insecurity. Vanlifers want to spend a peaceful night, whether in nature or in the city. With free parking spots becoming scarce and sometimes dubious, some prefer not to waste time in their search and go directly to campsites or dedicated, secure and at low cost areas. Remember that all their personal belongings are in their vehicle!
Van travel is attracting more and more people. It is now essential for a local authority wishing to develop its tourist numbers to offer a reception solution for these tourists, with services and facilities that meet their needs.
Our sales team is at your disposal for any questions!
commercial@campingcarpark.com – +33 2 52 80 20 03