Our partners
Today, more than 500 French and European towns have chosen to entrust the management of their motorhome stopover or campsite to the CAMPING-CAR PARK network.
Discover them!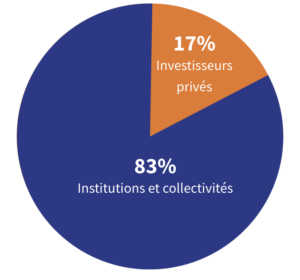 CAMPING-CAR PARK is shaping the motorhome travel of tomorrow and our partners fully understand that !
83% of our partners are institutions and local territories looking for a sustainable solution to manage local tourist flows. The CAMPING-CAR PARK network now boasts more than 500 destinations, thanks to their commitment. Our partners made smart choices and leveraged their local areas to increasingly draw in the 850 000 customers who belong to our network ! 
17% of our partners are private investors, primarily campsite owners. Their objective is to create a space which is open all year round and provide a complementary offer which is better adapted to motorhome and campervan users.
Our partners ! >
They trust us ! >
"The community of Mouilleron-Saint-Germain (85) is really glad to have partnered with CAMPING-CAR PARK to redesign our campsite and campervan area.
The first meeting was very satisfying. We felt there was mutual understanding about what was at stake for us, and our tourist development strategy. It was important for us to be heard, to feel close to our partner and have shared values. So CAMPING-CAR PARK was the perfect partner to carry out this project which was especially important to us with the Tour de France 2018 approaching. We are now bringing it all together to develop green tourism, heritage tourism and mobility."
Valentin JOSSE, Mayor of Mouilleron-Saint-Germain (France)
List of areas >