Our values
3 fundamental sustainable development values are behind the CAMPING-CAR PARK concept:
Ecology –  Dedicated waste water draining zones in the areas (black and grey).
Economy – Local territories receive  ⅔ of revenue so they can make a return on investment.
Social – Motorhome owners are active participants in the network.
This is why we are committed to dealing with environmental issues and living up to our partners' expectations on a daily basis: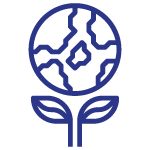 CAMPING-CAR PARK is dedicated to the environment :

Collecting grey and black water.

Collecting waste.

Developing connected equipment to control water and electricity consumption and limit waste.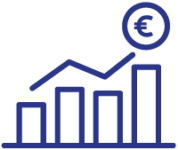 CAMPING-CAR PARK, a profitable public service: 
Ensuring territories a return on investment, by paying back up to ⅔ of revenue.

A real win-win partnership !
What the local representatives say :
"The occupancy agreement we signed with CAMPING-CAR PARK and fill rate contribute significantly to our local budget. The CAMPING-CAR PARK stopover area has real potential to free up economic resources, because the revenue generated by the area has allowed us to ease our tax burden by 5 points per year". Patrick JOUIN, Mayor of La-Faute-sur-Mer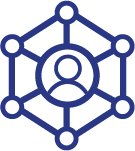 CAMPING-CAR PARK, a profitable public service: 
A true partnership with territories

An active network of motorhome ambassadors

A link to your local actors

102 collaborators at your service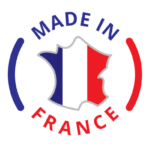 Made in France at CAMPING-CAR PARK
CAMPING-CAR PARK has been committed to promoting French quality production and know-how since its creation.
All of our equipment is produced by our team of electrotechnicians et and IT engineers. Hervé, Nicolas, Sylvie and Maxime work every day to develop new technologies and offer our partners high-performance, innovative equipment which is Made in France.  
We take pride in not outsourcing our production, thus guaranteeing quality equipment to our partners. Given that we produce everything, our teams have a perfect understanding of the equipment we offer. The motto in our workshops is quality and  reliability ! This enables us to guarantee efficient ongoing customer services 365 days per year.