/

Operational management

Operational management
Operational management 365 days a year.
Our teams assure the operational management of your stopover area, your campsite and their users 24 hours a day. Teams dedicated to the management of your motorhome stopover or campsite: Customer Service, Technical Assistance, Financial Management et Operational Monitoring.
Customer Service :
42 multilingual advisors reachable 365 days per year from 7 am until midnight or from 8 am until 11 pm (depending on the season). They help and give the travellers information about the network's areas.  
The team's role on a daily  basis:
Resolution

of payment system errors (payment terminal, customer card, etc.)

Resolution of problems encountered by customers (electric terminals, incivilities, etc.)
Follow-up of online bookings, payments, complaints…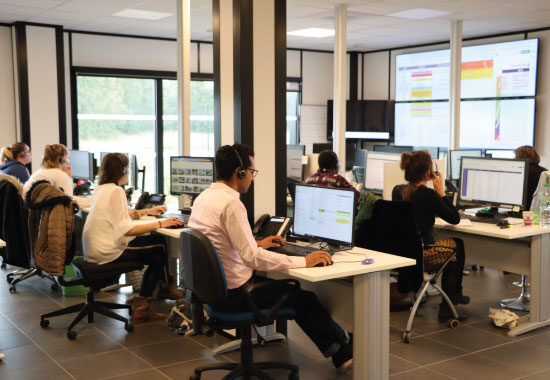 Technical Assistance :
They ensure that equipment is being monitored and working properly 365 days per year.
The team's role on a daily  basis:
Daily check of the proper functioning of the equipment and resolution of any malfunctions in your area or campsite.

Remote management of entry and exit gates.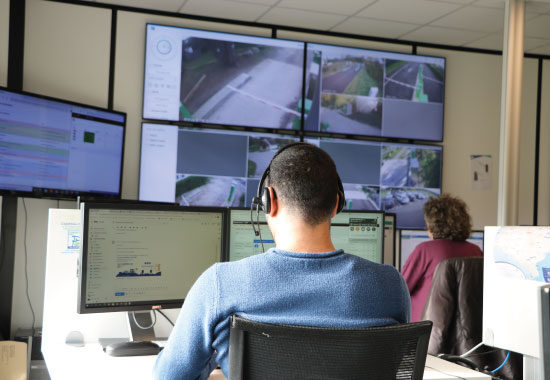 Financial Management :
The team is in charge of the financial management of the areas.  
As a result, 7.600.000 € were returned  to the local authorities in 2022.
The team's role on a daily  basis:
Receipt 

Invoicing 

Management of special offers 

Collection of the tourist tax, payment of bank charges

Payment by holiday vouchers

Complaints management…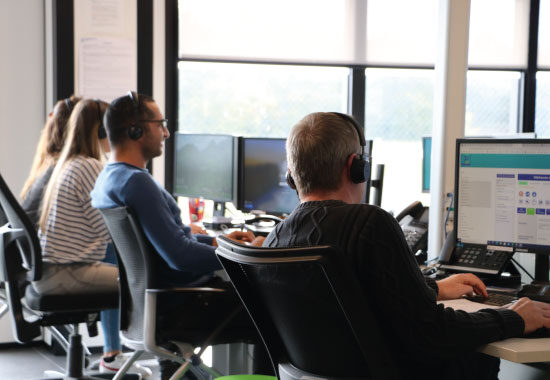 Operational Monitoring:
They ensure partner loyalty and customer satisfaction on a daily basis. 
The team's role on a daily  basis:
Quality control (maintenance, equipment monitoring, displays, rates, regulations, etc.) 

Area or campsite reputation (rating on the website, Google My Business reviews, social media, etc… )

Financial growth of the site (support and advice to increase the attendance…) 

Regular communication with the partner (activity report, administrative follow-up…).

Coordination of the technical relationship with the different internal services (follow-up of the requests until their resolution…) 

Development of tourist activities.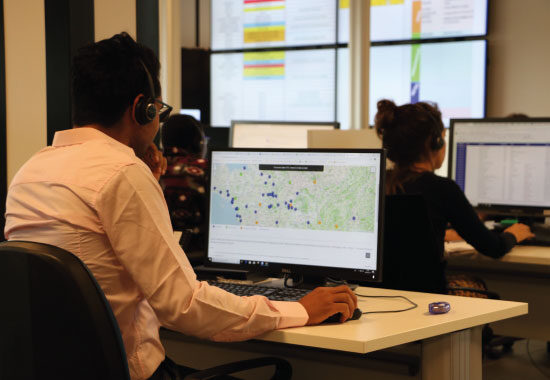 Tools provided to local authorities and campsite managers: >
Le Dashboard / Interface partenaire :
It provides our partner with an analytical view of the figures concerning their area or campsite managed by CAMPING-CAR PARK. (Real-time visibility of consumption and attendance)
Real time access to the information concerning the area using a TECHNICAL PASS'ETAPES (availability/bookings) as well as information on the clients on site (name, date of entry, account balance…) 
 they pass on your evacuation and/or lockdown orders (prevention plan).
The team's role on a daily  basis:
Prevention Plan : relaying your evacuation and/or lockdown orders. 

Security cameras. 
We are real conductors of campsite and area management. Our team works hand in hand on a daily basis to boost the territories and optimise the management of private campings.
"Nothing better than a well-oiled machine to overcome any situation in a split second. The team is as diverse as it is multi-talented, and can assist an English motorhome user lost in Castelnaudary, just as well as they can signal a maintenance issue on a site in Brittany."
Olivier Coudrette, Deputy CEO