/

The waste disposal terminal
The waste disposal terminal

There are generally emptying stations called waste disposal terminals in aires or service zones.
The waste disposal terminal for motorhome operators proposed by CAMPING-CAR PARK (the evacuation grid) is integrated into the service terminal and is used to drain the waste water from motorhomes. Wastewater consists of  :
gray water : from the kitchen and bathroom area

black water : from the toilets
This emptying terminal is equipped with a rinsing system and allows motorhomes to be emptied in total respect for the environment.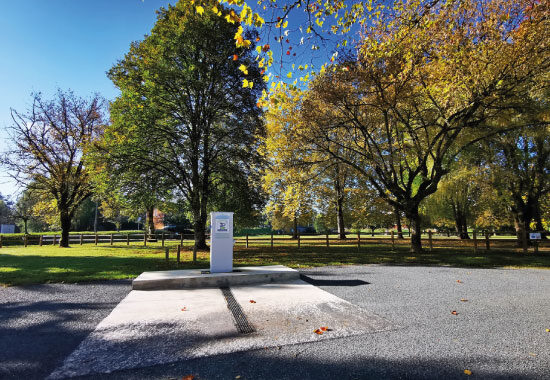 THE TECHNICAL CHARACTERISTICS OF THE WASTE DISPOSAL TERMINAL FOR MOTORHOME : >
Body in injected black polypropylene, length 1 ml, without rebate.
Two ductile iron class B125 catwalk grids with overlap, which can be locked with the kit
Resistance class: B125
Useful width: 98mm
Useful length for emptying area: 3000mm
Useful depth: 83mm
Type of grids: covering
Swallowing surface: 470 cm² / ml
Dimension of the slit : 10mm
Weight : 5.8kg