/

Production, Installation and Maintenance

Production, Installation and Maintenance
Equipment for motorhome areas 100% Made in France.
Our team is specialized in the conception and manufacture of equipment for motorhome areas. They produce them in our workshops in Pornic, install them in your motorhome area and ensure their maintenance. 
The team's role on a daily basis :
Supply-chain management: the team does its best to guarantee quality equipment for the tourists visiting your motorhome area. 

The team puts all its expertise at the service of your area without any outsourcing. 

They check that the equipment 100% made in France is working properly.
What sets us apart ?
We have a full grasp of the equipment we produce. We are the best to intervene on site in record time (less than 48h).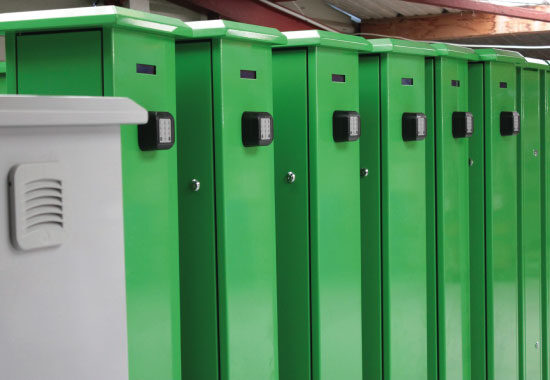 A word from our co-worker : 
"The technology developed at the heart of our system is as innovative as it is reliable, and so are the CAMPING-CAR PARK products. Our team is made up of electrical technicians and IT engineers able to respond in all kinds of situations. Our key motivation is the love of a job well done!"
David, Responsable Atelier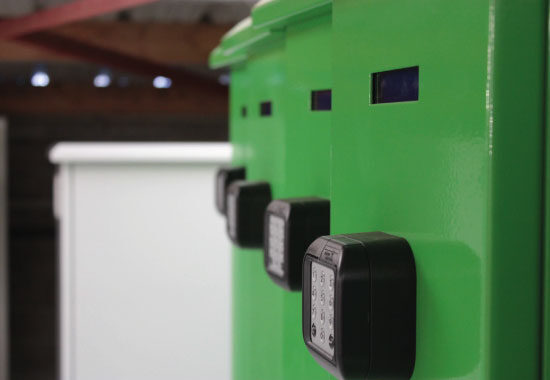 Why manufacture equipment for motorhome areas 100% Made in France?
Since its foundation, CAMPING-CAR PARK has been committed to perpetuating the French savoir-faire and quality of production. 
All the equipment is manufactured by our electrical technicians and IT engineers.  
Our team works everyday to develop new technologies and offer our partners high-performance and innovative equipment, 100% Made in France. 
We have our heart set on ensuring quality equipment and not outsourcing our production. In this way, by manufacturing our own equipment, our teams have a perfect knowledge of the products we offer. Quality and reliability are the keywords in our workshops! This is what enables us to guarantee an efficient after-sales service operating 365 days a year.
Where are our workshops located? 
The co-founders of CAMPING-CAR PARK, Corinne Bruel and Laurent Morice, have set up the company and its production workshops in a place that was special to them: Pornic, in the Loire-Atlantique department (44). They wanted to stay close to the main roads to enable the team to be reactive and ready to intervene on site in record time (less than 48 hours).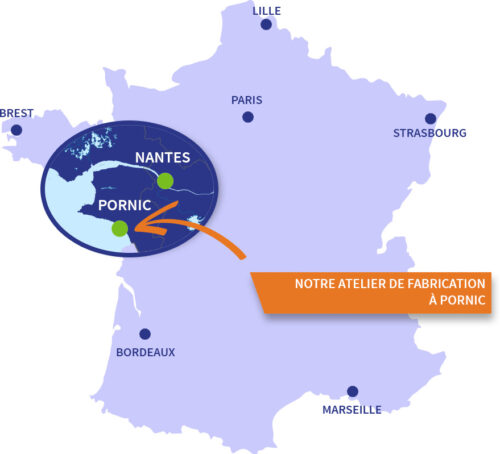 NEW :
It is now possible to build a motorhome area within two weeks thanks to prefabricated concrete elements.
Innovation and challenge being CAMPING-CAR PARK's keywords, we have created the prefabricated concrete elements (patent pending) to meet the demand of elected officials wanting to structure the tourist facilities quickly! 
Our goal? To offer a simple, fast, economical and constraint-free solution for local authorities to welcome motorhome users in record time on their territory. 
How does it work? The prefabricated concrete elements are delivered and installed directly on the area. This way, the equipment for your motorhome area (service area, automat, power distribution point) are positioned directly on those prefabricated elements.
Discover
the workshops!

>
Discover our team in the workshops in Pornic: