Our Story
The CAMPING-CAR PARK network now has over 450 sites, 750,000 customers and 102 co-workers involved in a wonderful human adventure!
Discover the network's history and the major stages of its creation! 
CAMPING-CAR PARK was born when two experts on territorial tourist development joined forces in 2011.
In addition to their vast combined experience in the field of outdoor accommodation, both Corinne BRUEL and Laurent MORICE had dedicated the first 20 years of their careers to making prestigious campsites prosper in Occitania and the Pays de la Loire regions.
It is from within this context that they observed how outdoor accommodation options were less and less well adapted to meet the needs of motorhome owners. They decided to find out why…
After exploring France's roads on board their motorhome for one year, they realised that 17% of motorhome owners stayed in campsites, 20% parked in "wild" spots, and  63% would prefer to stay in an adapted area even if they were charged a fee. So it was both urgent and necessary to come up with an automated system which would cater to the needs of 610 505 motorhomes registered in France, but also the needs of local territories.
The co-founders wanted their startup to be built around what they saw to be their 3 fundamental values :
Ecology, Dedicated waste water draining zones in the areas (black and grey)
Economy,

Ensuring that local territories would make a return on investment  and receive  ⅔ of revenue.

Social, Getting motorhome owners to be active participants in the network.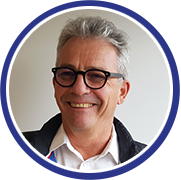 Laurent MORICE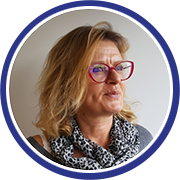 Corinne BRUEL
Managing Director and co-founder
In 2011, these strong findings empowered them to create the 1st European network of stopover areas to be accessible 24/7, 365 days per year. They wanted safety and services to be key priorities in their areas, but local territories would remain central to the concept. Their goal: to boost local economies by diversifying the tourist offer, while making the most beautiful destinations accessible to motorhome owners without damaging the the host environment. 
This unique service provides a network of connected areas which operate autonomously and are deeply integrated with the local economic fabric and culture. This offer both caters to the needs of users and motorhome market trends, and solves problems for local territories.
By creating this concept, the co-founders have created a new service which echoes 3 different audiences:
 

Motorhome & campervan owners,

the users of the service

,
Territorial entities,

with local entities responsible for public affairs and motorhome parking on the front line

 

Private investors.
Today the network is rapidly expanding, more than 400 areas were part of the network at the end of 2022. This exponential growth is fuel for the enthusiasm of its co-founders, who don't intend to stop there and have already planned 150 new openings in 2023. In this context, internationalisation is on the agenda.
DISCOVER THE CAMPING-CAR PARK
CREATION MILESTONES:

>